To the Point: Now shopping for your apparels becomes more easier, at a stone's throw from your door step.
Shopping of clothes and accessories have now become essentials for people as many of them have felt the need to shop but at the same time do not want to step into a crowded shopping mall. Though the premium brands who are craving to get customers into their store through attractive offers feel the need to survive in this situation. A true shopaholic always wants to lookout for clothes and accessories that are priced reasonably and at the same time maintains quality without burning a hole into our pockets. We Kolkatan's will definitely feel excited and go crazy if we really hear about something new in the city and that too if that is niche. Let's share the news of bringing an exclusive collection of clothes and accessories to your locality and yes! it is not so insanely expensive at all.
Baazar Kolkata has recently rolled out an exclusive fashion truck which is full of comfortable and fashionable clothes. Guess what, Kolkata being it's first city to bring the revolutionary change in the fashion retail format. This special vehicle will be moving at different locations of the city and will be bringing a fashion store just a bit more near to your comfort zone.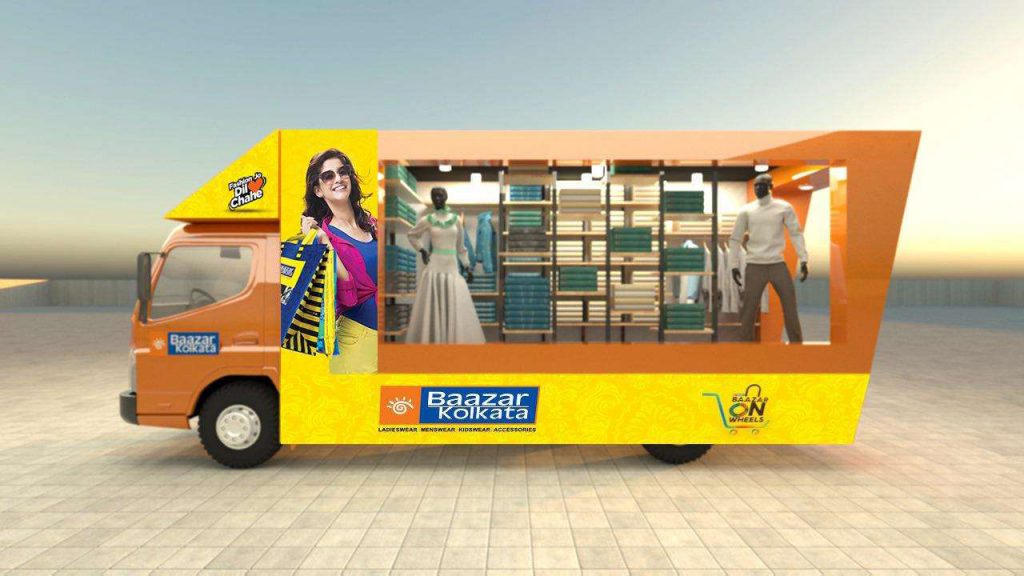 We know how you have become so obsessed to brands but at the same time when your wallets remind you about affordability after the shopping you might feel to get some clothes at affordable prices. In this case we totally believe that you should visit Baazar Kolkata's Baazar On Wheels. You will be bound to shop once you see how affordable the prices are. With Durga Puja just around the corner, this couldn't have been a better time to get yourself some shopping therapy!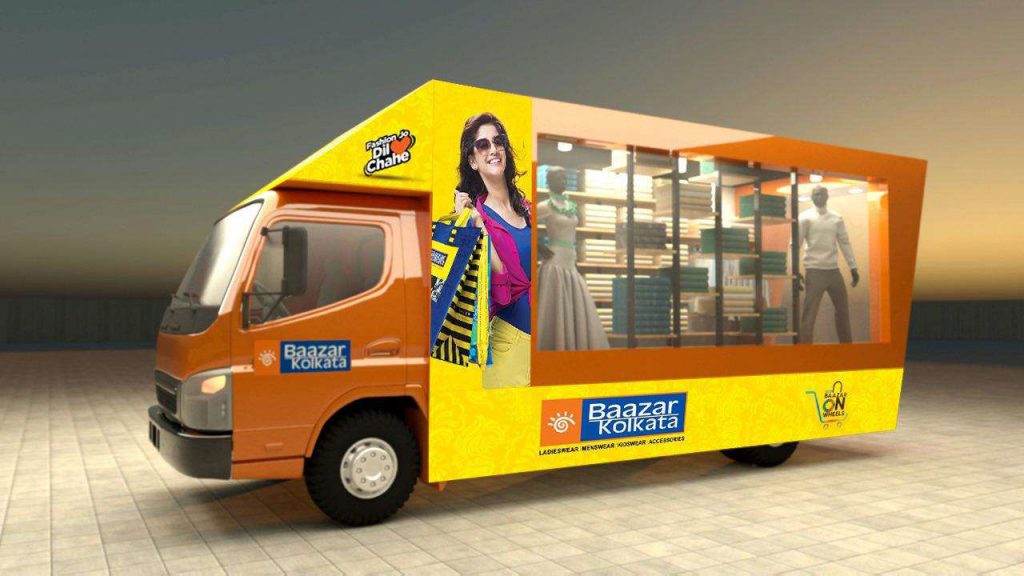 Yes, it's absolutely true that we have wide collection of clothes which starts at a price as low as Rs. 99/-. Baazar on Wheels will be loaded with stunning, trendy clothes & accessories and you should definitely pick up 5-6 items in your bag. Shop insanely at Baazar On Wheels!